Attention: Persons Charged With Criminal Offences in Queensland
Want To Know What Happens in Criminal
Cases in Queensland? Read This Book.
New FREE E-Book Reveals In-Depth What You Can Expect When Charged With
a Criminal Offence in Queensland.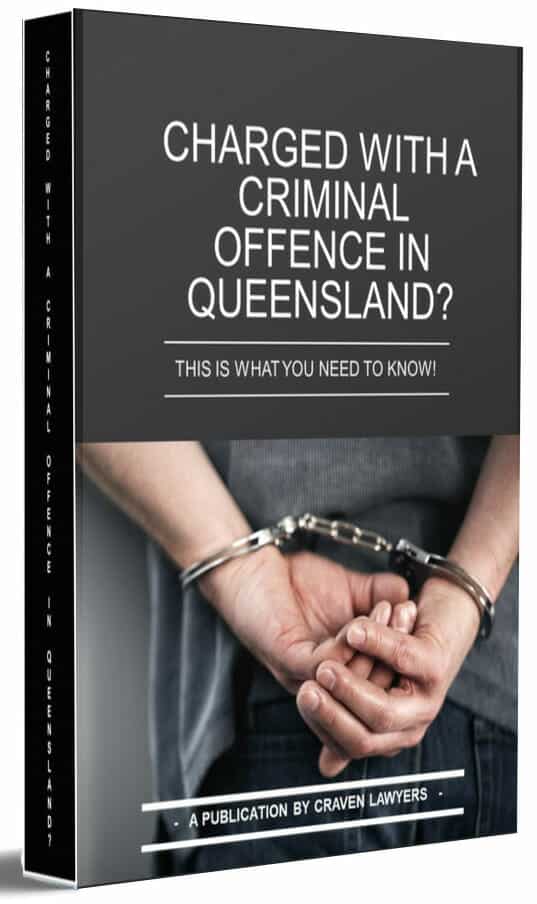 We understand being charged with a criminal offence in Queensland can be a troublesome time for you. If this is your first time, you will not understand the process or how things work. In compiling this book, we drew upon our 15+ years' experience in criminal law to assist individuals caught up in the criminal system. This book is not a substitute for legal advice, but it is a starting point to help you understand what may happen throughout the journey of your criminal charge. For some people, this journey may be brief, but for others it may be years.
WHAT'S INSIDE THE E-BOOK?
In this book we cover the following topics:
1. The presumption of innocence and beyond reasonable doubt.
2. How Police Charge persons with criminal offences in Queensland.
3. The criminal courts in Queensland.
4. Which Court charges are finalised in.
5. The QP9 Court Brief.
6. Bail in Queensland.
7. Tips on Giving Evidence in a Criminal Case.
8. Going to the Magistrates Court for your charge.
9. The summary process for charges being finalised in the Magistrates Court.
10. Pleading guilty in a Magistrates Court.
11. Going to trial in the Magistrates Court.
12. The Magistrates Court Committal Process in Queensland for charges not being finalised in the Magistrates Court.
13. What happens after charges are transferred from the Magistrates Court to the District or Supreme Court?
14. Pleading guilty in the District or Supreme Court.
15. Going to trial in the District or Supreme Court.
16. Penalties for Criminal Offences in Queensland.
Copyright ©  2020 Criminal Lawyers Brisbane. All Rights Reserved. Individual liability limited by a scheme approved under Professional Standards Legislation.